How to Download Videos with Documents App for the System Before iOS 13?
First, click the share button and select the copy link on your iPhone/iPad.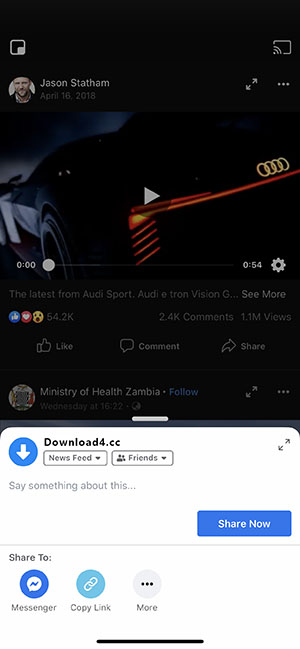 Then open the Documents app, if not installed, you need to go to the App Store to download it first. After opening the Documents app, click the browser icon in the lower right corner to enter the built-in browser and open the download4.cc home page.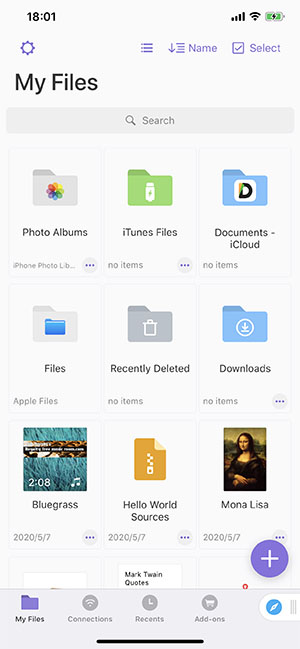 Paste the copied link in the input box of the page, and then click the download button. Just wait for a while, download4.cc can analyze the download link of the video.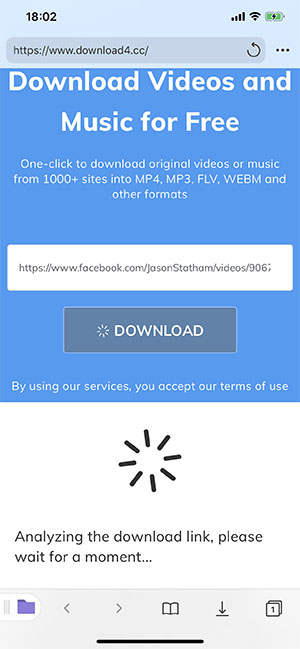 Then download4.cc will display all the download links of the analyzed videos, audios and silent videos, which can be selectively downloaded.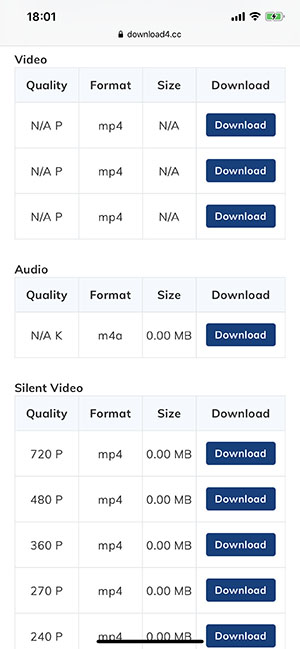 Long press on the download button, and then select the download link file, you can start downloading the corresponding video.
After the download is finished, click the download icon at the bottom to find the downloaded video.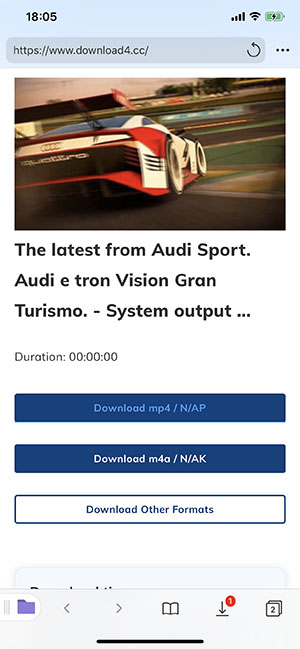 After clicking the video, you can enter the download list interface, here will list all the videos downloaded through the documents app.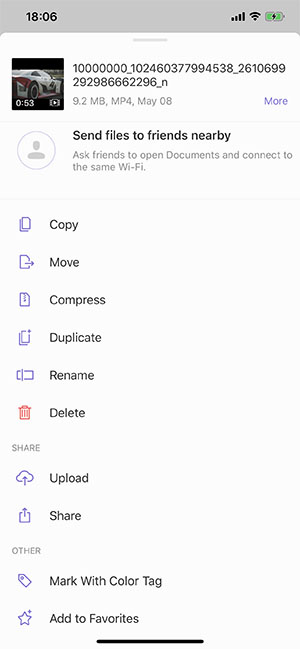 Click the More button in the lower right corner of the corresponding video, and then select Move to save the video to a photo.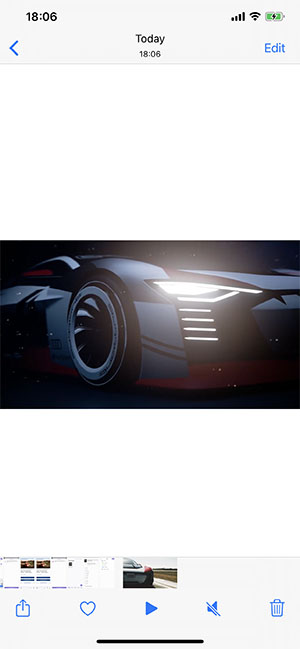 Now, you know how to download videos to your iOS 12 device with Documents app, try it now!